IPTV Streaming Box - Free TV & Movies
$29.99
$49.99
saving
$20.00
| /
IPTV Streaming Box - Free TV & Movies
$29.99
$49.99
saving
$20.00
| /
The Perfect IPTV Streaming Box to enjoy with your family!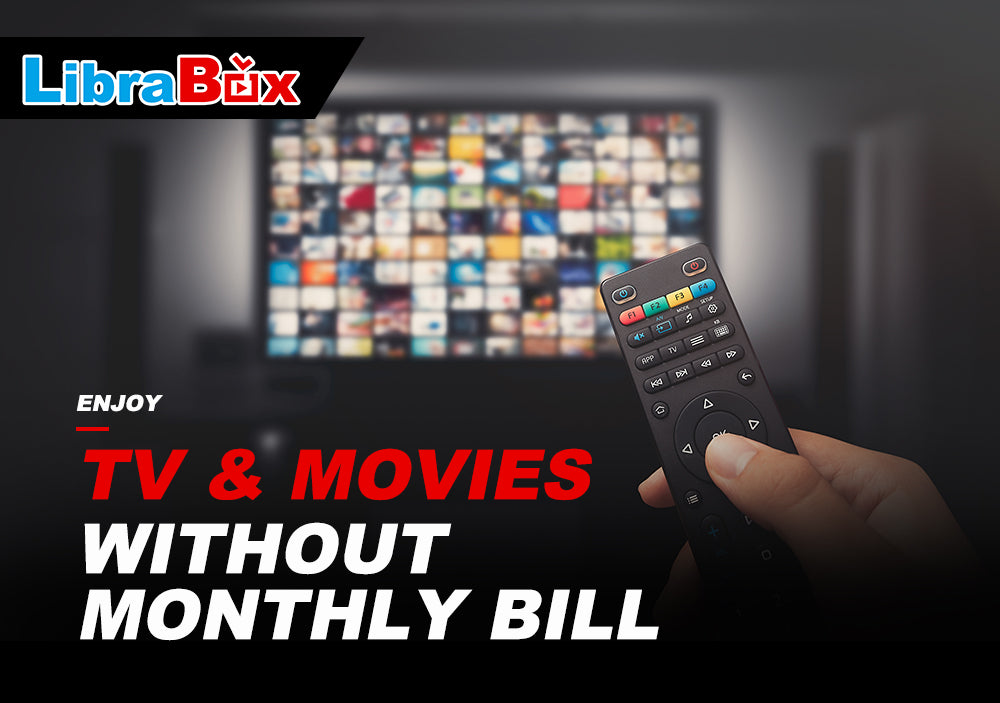 With LibraBox, you can:
✓ Get Over 1,000 TV Programs & Channels.
✓ Get Over 10,000 Movies & TV Shows.
✓ No Monthly Payment.
✓ 3 Minutes Installation.
✓ 20+ Global parnters, Minimising Buffering and Freezing (Stable Internet Required).

✓ Powerful TV Box, 3 Times faster than most of TV boxes.

✓ Excellent Customer Service.
✓ Get 100% Satisfaction Guarantee.
LibraBox provides the simplest way to stream entertainment to your TV. On your terms. Access more than 1000+ Live Premium Channels, 10000+ Movies & TV episodes without cable for free. LibraBox makes it easy and affordable to watch your favorite TV.  Stream free TV, live news, sports, music, movies, and more.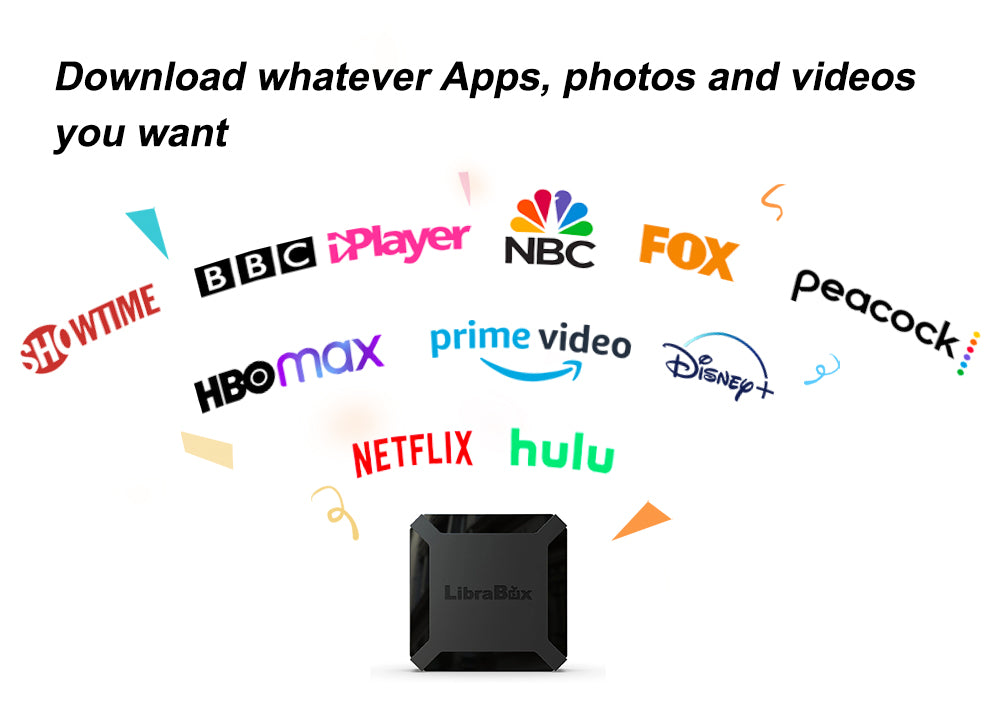 Benefits:
✅No Subscription and hiding fees for watching free channels or for using a LibraBox. You only have to pay for the box itself with a one-time payment and download our recommend Apps.

✅Easily access more than 1000+ HD Live premium channels with the free subscription:
Network TV, Regional Locals, Sports Networks, 24/7 channels.
It includes live news(sports, politics, entertainment, etc.) and TV shows.
Check all updated channels list here.
✅Endless entertainment, 10,000+ movies and TV series Available with all genres: Popular, New, Classic, Action, Adventure, Animation, Comedy, Crime, Documentary, Drama, Family, Fantasy, Horror, Musical, Mystery, Romance, Sci-fi, Sport, Thriller, War, Western, movies, etc.
✅All live sports packages in HD( American Football, Baseball, Basketball, Ice hockey, Cricket, Soccer, MMA, Boxing, Golf ...)
✅ Fully Loaded. 
Just plug it into your TV with AV or HDMI, connect to the Internet (WIFI or ethernet port), 5 mins Setup, and Go!
✅Brilliant picture quality:  LibraBox supports 4K Ultra HD resolution and High Dynamic Range, experience clarity and smoothness like never before.
✅Works in every country - All you need is a TV and an internet connection. Connect and Go!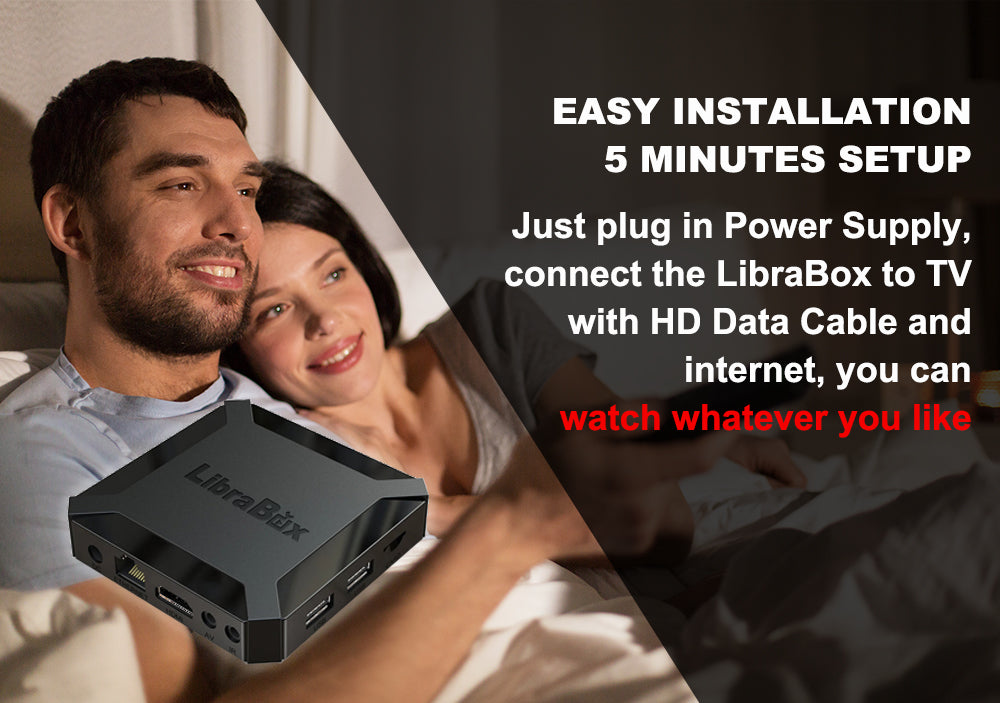 Technical Details:

OS: Android 9.0
Brand: SuperBOX
Chipset: Quad-core ARM Cortex-A55 Processor
CPU Model Athlon X2 Dual Core QL-60
Memory: 2GB DDR3 Memory
Storage: 16GB eMMC Internal Storage
Expand Memory: Support MicroSD(TF), Up to 128GB
USB Port: 2X USB 2.0
Hardware Interface: Bluetooth
AV Output: 1x3.5mm Jack
Card Reader: 1x Micro SD(TF) Slot
Antenna: Internal independent Wi-Fi antenna
Wi-Fi : Support 802.11 a/b/g/n/ac Dual Band WiFi
Network: 10/100M LAN
Voltage support: 110V - 220V
Resolution: Ultra HD 4K
High Definition video output: 4K (6144x3160 pixel ) 60fps

1 Years Warranty Period
Please add our WhatsApp contact for channel list and more information: